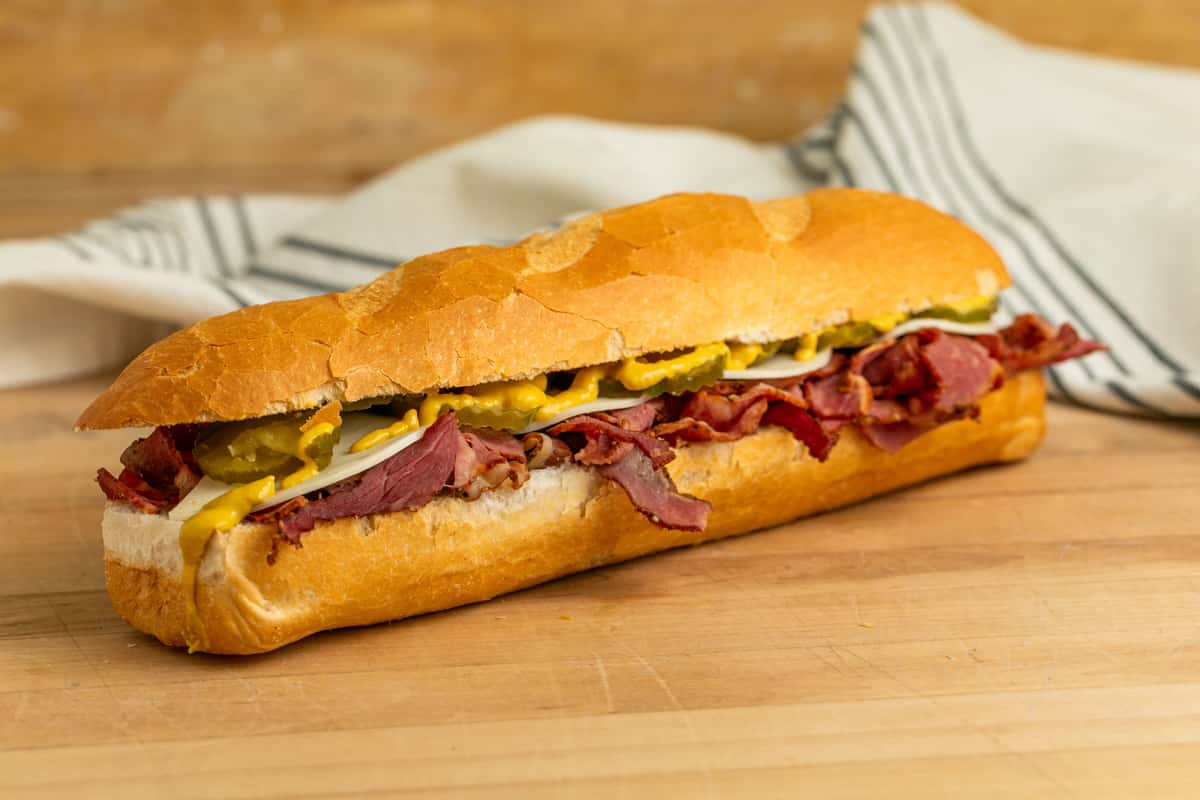 COVID-19
The health and safety of our guests is important to us.
COVID-19 and what we are doing.
March 20th, 2020 9:30 a.m.
Yes... WE ARE OPEN!!!
Both locations. Regular hours. 10am til 9pm
Our dining room is not available for seating and we are limited to 10 people in our lobby at any one time and everyone must stay a minimum of 6 feet apart...even if you are together. Please only send one person from your party to order whenever possible.
Guidelines are changing day by day, sometimes hour by hour and we are adjusting our systems and practices constantly. All in an effort to serve as many people possible while putting the health and safety of our employees and guests first. If we feel we can not do this... we will close. We are relying on our guests to help by doing your part. We are in this together, and will get through this together.
On behalf of our employees, we thank you for keeping our doors open during these difficult times. We are doing our best to serve you in the safest and most efficient way possible.
PLEASE utilize our ONLINE ORDERING for take-out or delivery if you can: Itsthebread.com
This option is cashless, quick and easy.
PHONE ORDERS are welcome but we are requesting payment via credit card over the phone in order to limit our employee's exposure to cash.
WALK-IN's are welcome but not preferred due to the extra wait time necessary to prepare your order. At busy times you may be asked to wait outside or in your car to allow for customer flow.
.
March 15, 2020
With the health concerns amid COVID-19, D'Elia's Grinders is here to assure you that the health and safety of our community is our top priority.
As we approach challenging and uncertain times ahead, we will use this page to provide you with an update on the measures we've taken to ensure the health of our guests and cleanliness of our business:
What we're doing:
• Adhering to the guidance of the Centers for Disease Control (CDC) and the World Health Organization (WHO).
• Educating our employees daily on preventative measures. This includes a mandatory, scheduled, 20 second hand washing break for every employee at least every 30 minutes.
• Increasing the spacing between and/or making some tables unavailable to create greater social distance when necessary.
• Requesting guests to exercise social distancing while in line waiting to order and limiting the number of people inside the restaurant, when deemed necessary.
• Regularly scheduled sanitizing of counters, touch screens, payment devices, tables between guests and increasing the frequency of restroom sanitization.
• We are purchasing, and will soon be providing hand sanitizing stations inside the dining areas for customer use.
• All single use condiment packets will be behind the counter and given out upon request.
What you can do to help:
Whenever possible, please utilize our online ordering for pick-up and delivery to limit exposure and encourage social distancing.
In addition to using online ordering please continue to utilize these suggested best practices:
DO THE FIVE
1. Wash your hands frequently.
2. Avoid touching your eyes, nose, and mouth.
3. Avoid close contact with people who are sick.
4. Stay home if you are sick.
5. Cover your nose and mouth when you cough or sneeze with a tissue, and then dispose of the tissue.
We appreciate you joining us in taking extra precautions to keep our community safe and healthy.
For more information surrounding health and safety guidelines during this time, please visit the CDC website.
Brian Perrone
Co-Owner
D'Elia's Grinders, Inc
March 14, 2020 With the health concerns amid COVID-19, D'Elia's Grinders is here to assure you that the health and safety of our community is our top priority. As we approach challenging and uncertain times ahead, we're here to provide you with an update on the measures we've taken to ensure the health of our guests and cleanliness of our business: What we're doing: • Adhering to the guidance of the Centers for Disease Control (CDC) and the World Health Organization (WHO). • Educating our employees daily on preventative measures. • Increasing the spacing between and/or making some tables unavailable to create greater social distance. • Requesting guests to exercise social distancing while in line waiting to order and limiting the number of people inside the restaurant, when deemed necessary. • Regularly sanitizing counters, touch screens, payment devices, tables between guests and increasing the frequency of restroom sanitization. • We are purchasing, and will soon be providing hand sanitizing stations inside the dining areas for customer use. What you can do to help: Whenever possible, please utilize our online ordering for pick-up and delivery to limit exposure and encourage social distancing. ORDER ONLINE HERE In addition to using online ordering please continue to utilize these suggested best practices: • Wash your hands frequently. • Avoid touching your eyes, nose, and mouth. • Avoid close contact with people who are sick. • Stay home if you are sick. • Cover your nose and mouth when you cough or sneeze with a tissue, and then dispose of the tissue. We appreciate you joining us in taking extra precautions to keep our community safe and healthy. For more information surrounding health and safety guidelines during this time, please visit the CDC website. Brian Perrone Co-Owner D'Elia's Grinders, Inc